Vietnam Center & Sam Johnson Vietnam Archive News and Updates
Wednesday, April 1, 2015
April 23rd, 2015, 7:00PM
Location: Helen DeVitt Jones Auditorium, Museum of Texas Tech University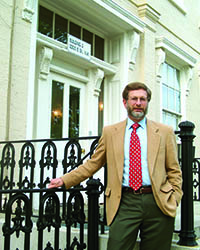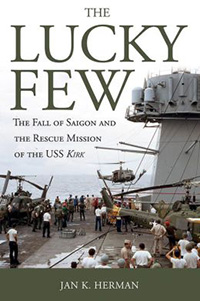 Jan K. Herman was the chief medical historian of the Navy from 1979 to 2012, the curator of the Old Naval Observatory, and editor-in-chief of Navy Medicine for 30 years. Since 2000, he has written and produced documentaries for the US Navy highlighting its medical service. In the documentary and its companion book, The Lucky Few, Herman tells the "relatively unknown heroic tale" of one small US Navy destroyer escort's participation in the closing days of the Vietnam War. Herman has authored more than 50 articles and monographs plus five other books.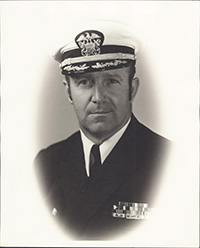 Captain Paul Jacobs (USN, retired) will also be in attendance. Jacobs served as commanding officer of the USS Kirk in April-May 1975 during Operation Frequent Wind (the evacuation of Saigon), during which the USS Kirk escorted the ships of the South Vietnamese Navy and 30,000 refugees to safety.
This lecture is sponsored by a generous grant from the Helen Jones Foundation and co-sponsored by the Museum of Texas Tech University.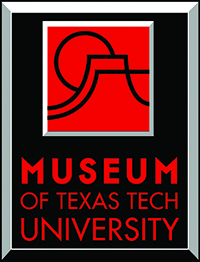 No Comments »
No comments yet.
Leave a comment:
Vietnam Center & Sam Johnson Vietnam Archive