5th Annual Asian Pacific American Heritage Month Film Festival
April 25th, 30th, May 1st, 3rd, 2013
All films except New Year Baby will be shown in the Formby Room of the Southwest Collection/Special Collections Library.
For more information on the festival, please call 806-742-9010.
New Year Baby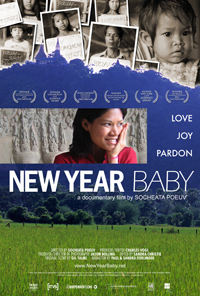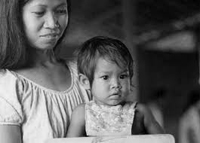 New Year Baby is a 2006 documentary film by Socheata Poeuv and winner of nine awards including: Amnesty International Movies that Matter, AFI Dallas International Film Festival Best Documentary, and the Heartland Film Festival Crystal Heart. Her family having fled Cambodia, Socheata was born in a refugee camp in Thailand. They immigrated to the U.S. and resettled in Dallas, Texas. After college Socheata moved to New York and returned home for Christmas. That Christmas she discovered an astounding secret that her family had kept from her for 25 years. The family returns to Cambodia, the land of their heritage, for the first time and Socheata turns filming the family vacation into a powerful documentary. New Year Baby is a remarkable journey in which Socheata discovers more about her parents and family with every step, especially, their courage, heroism, love, and the incredible strength they had to survive the killing fields of the Khmer Rouge under the Pol Pot regime.
Socheata will present a lecture following the film (at approximately 7:30) as part of the Vietnam Center and Archive's Guest Lecture Series. This film and lecture is co-sponsored by the Museum of Texas Tech University.
More Information: New Year Baby Official Website
Awards: http://newyearbaby.net/awards
Reviews: Independent Television Service
Trailer: New Year Baby Official Website
The Beautiful Country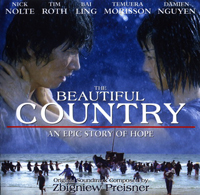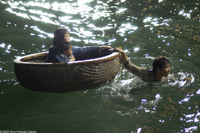 The Beautiful Country is a 2004 film set in 1990 Vietnam. Binh (played by Damien Nguyen) is an AmerAsian, or Bui Doi-"Less than Dust," born to a Vietnamese mother and an U.S. soldier father. Binh endures extreme prejudice and great hardship due to his heritage. Binh is raised by relatives who mistreat and do not want him. Now a young man, Binh leaves his village for Saigon in search of his birth mother. Shortly after their reunion tragic events force him to flee Vietnam by boat. where he becomes a victim of human trafficking. Eventually he escapes those who have forced him into indentured servitude and makes his way to Texas in search of his father. The film also stars Nick Nolte, Bai Ling, Chau Thi Kim Xuan, Tim Roth, Anh Thu, Temuera Morrison, and John Hussey.
More Information: The Beautiful Country Official Website
Awards: Winner of the Berlin Film Festival Official Selection and Tribeca Film Festival Official Selection.
Reviews: Chicago Tribune
Trailer: IMDB
Hideko the Bus Conductress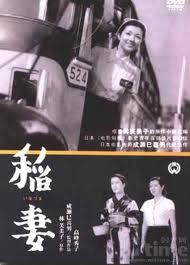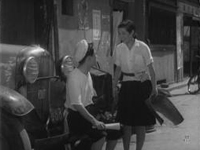 Hideko the Bus Conductress is a 1941 Japanese film directed by Mikio Naruse and filmed primarily in Kofu, Yamanashi, Japan. Based on the short story Okomasan by Masuji Ibuse, the film is comedic and jovial, but bravely critiques the military and big business synergism of pre World War II Japan. Hideko the Bus Conductress is the last film Naruse made before Japan declared war on the United States in December of 1941. The main character Koma is played by Hideko Takamine, a famous child star and great actress. The movie title bears her name due to her fame. Koma is a beautiful teenage bus conductress working alongside a bus driver named Sonoda (Kamatari Fujiwara). To bolster business and attract customers they come up with a plan to offer tour guide commentary to the sights along their rural route. Koma and Sonoda enlist the help of Tokyo Novelist Gonji Igawa (Daijir?? Natsukawa) to write Koma???s dialogue for their passengers. Unfortunately, their boss played by Yotaro Katsumi, is greedy and shady, and has his own secret plans for their bus.
Reviews: Slant Magazine
Trailer: YouTube
A Story of Floating Weeds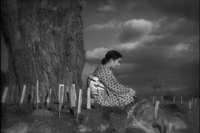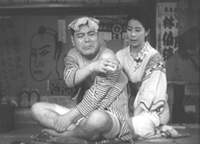 A 1934 Japanese film directed by Yasujir?? Ozu about clandestine lovers being torn apart by deceit, jealousy, and family dynamics and secrets. Kihachi Ichikawa (Takeshi Sakamoto) is the head of a traveling kabuki troupe and a popular actor. Between shows, Kihachi decides to visit his former mistress Otsune (Chouko Iida) and his son Shinkichi in a small seaside town. Shinkichi does not know that Kihachi is his father, but thinks he is his uncle. During his visit Kihachi breaks up with his present mistress, Otaka (Rieko Yagumo), who is an actress in his troupe. To get revenge, Otaka bribes a fellow actress, Otoki (Yoshiko Tsubouchi), to seduce Shinkichi. Otoki falls in love with Shinkichi. Kihachi, having learned of Otaka???s plot, tries to forcibly separate the young clandestine lovers. Shinkichi quarrels violently with Kihachi over his treatment of Otoki and the new found knowledge that he is his father. Immediately following their argument, Kihachi disbands his acting troupe and leaves for Kamisuwa. The film also stars K??ji Mitsui.
Awards: Kinema Junp?? Critic???s Prize for Best Japanese Film
Trailer: YouTube
2013 Film Festival Poster
2013 Film Festival Committee:
Anna Mallett, Vietnam Center and Archive
Rob Weiner, Texas Tech University Libraries
Vietnam Center & Sam Johnson Vietnam Archive