Contact Information and Locations
The Vietnam Center
For news and media inquiries, monetary donations, scholarship information, US/Vietnam relations, and information about conferences.
(more about the Center)
Mailing Address
The Vietnam Center
Texas Tech University
PO Box 41045
Lubbock, TX 79409-1045
Physical Location
Phone: 806-742-9010
Fax: 806-742-8664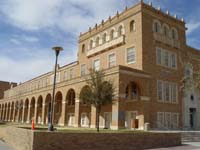 At this Location:
Vietnam War Exhibits
There are two exhibits available for viewing whenever the Southwest Collection building is open: Vietnam War (exhibit hallway, mid-way near the reference room entrance) and Montagnards (globe rotunda, west end of building).
Tours of The Vietnam Center and Sam Johnson Vietnam Archive
While you are always welcome to drop in to view the exhibits, most of our work occurs in the staff areas of the Southwest Collection building. We are happy to schedule tours with visitors who would like to see more of what we do: collection processing, document digitization lab, audio-visual digitization, archival storage and artifacts (it's all really much more interesting than it sounds!). Tours are limited to about 10 people and typically last 45-60 minutes, depending on group's interest and questions. Please call or email to make an appointment.
Class Presentations and Tours
With advance coordination our staff are able to provide presentations on various topics, which incorporate many of our research materials, which may be done onsite or via online connection. We may include an archives tour for classes visiting campus. Topics include: Introduction to the Vietnam War, Archives 101, Onsite Research at the Sam Johnson Vietnam Archive, Researching with the Virtual Vietnam Archive. Specialty topics may also be available upon request.
The Sam Johnson Vietnam Archive
Material donations, reference inquiries, use of archival materials, and the Virtual Vietnam Archive, Oral History Project participation, special projects, exhibits and tours. It is recommended that you contact us in advance and make an appointment so that our staff is available when you visit onsite (vnca@ttu.edu / 806-742-9010).
(more about the Archive)
Mailing Address
The Sam Johnson Vietnam Archive
Texas Tech University
PO Box 41041
Lubbock, TX 79409-1041
Physical Location
2805 15th Street
Phone: 806-742-9010
Fax: 806-742-0496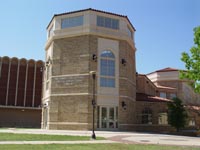 At this Location:
Directions to the Sam Johnson Vietnam Archive
Texas Tech University is a "closed" campus, which means vehicles without parking permits must park in visitor designated parking only. If you drive onto campus you will stop at a Visitor Station – tell them you are visiting the Southwest Collections (SWC) building. You will be directed to paid visitor parking, probably by the Student Union Building.
Because 15th Street in front of the SWC building is closed to vehicle traffic between Detroit and Boston (M-F, 7:00AM-4:00PM), it is recommended you enter campus from Boston Ave. (from the south) or 15th St. or Broadway St. (from the east).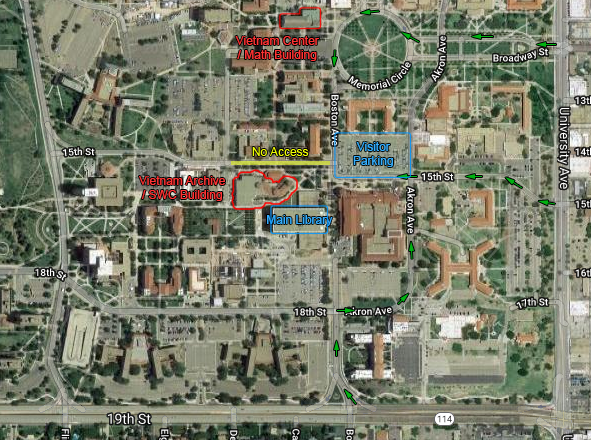 Vietnam Center & Sam Johnson Vietnam Archive