US Army Birthday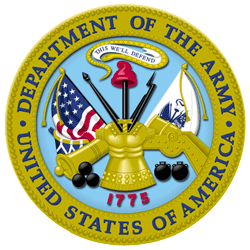 Happy Birthday
United States Army!!
On June 14, 1775 the Continental Congress officially created the United States Army, which is now one of the best equipped and technologically advanced military bodies in the world. The Vietnam Center and Archive would like to wish the Army a very happy birthday! Please enjoy some Army items from our collection as we commemorate their 237th birthday.
Oral Histories
OH0387 - Betty J. Antilla
In this interview Betty Antilla describes her experiences as a nurse with the 95th Evac Hospital in Da Nang Vietnam.
OH0434 - Patrick Curry
(USA) Pat Curry, originally from Temple, Texas, served in the U.S. Army from 1966 until 1991 and retired a Lieutenant Colonel. Pat served in South Vietnam with the HHC 1/5 Cavalry, 1st Cav Division between November 1968 and April 1969 in Tay Ninh, at LZ Dolly, and other areas as a Logistics and Administrative Officer and Company Executive Officer, and with B Co., 27th Maintenance Battalion, 1st Cav Division, from April to October 1969 as a Logistics Company Commander at Quan Loi (LZ Andy). Pat retired in 1991 as a Lieutenant Colonel after a long and distinguished career including assignments in the Pentagon, as Commander of a maintenance battalion in Germany, and in Berlin as Chief Logistics Officer for U.S. Forces Berlin.
OH0445 - Timothy Vail
(USA) Tim Vail was born in Altoona, PA, and grew up in Norfolk, VA. His father was a twenty-three year U.S. Navy veteran and was a submariner in World War II. Tim served in the U.S. Army from July 1968 until July 1970. He was drafted in July 1968, did his Basic Training at Ft. Benning, GA, and his Advanced Infantry Training at Ft. Polk, LA. Tim went to the Republic of Vietnam in January 1969 and was assigned to the Americal Division, Charlie Company, 1st Battalion, 46th Regiment, 198th Light Infantry Brigade. With Charlie Co., Tim was a rifleman and point man and engaged in combat operations until late July 1969 when he was injured walking point and eventually evacuated to the U.S. He completed his enlistment at Ft. Knox, NY, driving M-60 tanks for training purposes. Tim is an active member of the Americal Division Veterans Association whose collection is housed at the Vietnam Archive.
OH0448 - Robert Kreger
Robert Kreger discusses his experiences with the Special Forces in Vietnam, as well as his time as a rifle company commander with the 23rd Americal Division.
Moving Images
1040VI0800 - 101st Airborne at Kontum [William Foulke Collection (Department of the Army Special Photographic Office (DASPO))]
987VI0661 - Fire Rescue - May 28, 1969 [Michael Sheets Collection]
Helicopter "Pedro" Speeds Firefighters to Downed and Burning Aircraft (Official Department of Defense motion picture film by the U. S. Army under the direction of the MACV Office of Information. Photography by SFC Cauchi and SP5 Lucero. Sound by SP5 Lowe.) The motto of the 38th Aerospace Rescue and Recovery Squadron is "That Others May Live". To insure their ability to be ready whenever the alarm sounds, Detachment 4 of the squadron at Korat, Thailand carries out frequent Fire Suppression Training exercises to maintain top level proficiency. The primary tool in their firefighting arsenal is the HH43 B "Pedro" helicopter, coupled with a special foam-producing fire suppression kit. "Pedro" carries two fire-fighters in Homex suits which protect them from temperatures up to 1800 degrees. In addition, a medical technician goes along as part of the team. Once the rescue team is aboard and the engines started, the crew chief moves to the Fire Suppression Kit where he hooks it to the hovering copter and the pilot heads toward the fire area. The Fire Suppression Kit contains 78 1/2 gallons of water and five gallons of protein foam. Compressed air in the tank, when released, expands the mixture into 690 gallons of fire-suppressing foam. From the time an actual crash alert is sounded, the chopper and its crew of five can be airborne and on their way to the site of the emergency within two minutes
Artifacts
Photographs