US Air Force Birthday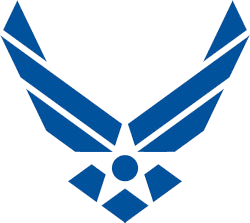 Happy Birthday
United States Air Force!!
On September 18, 1947 the US Air Force was officially created, and today the Air Force turns 65. The Vietnam Center & Archive would like to wish the Air Force a very Happy Birthday, and to thank all the service men and women past and present for their service and sacrifice.
In honor of the Air Force's 63rd birthday, please enjoy a few Air Force items from the Vietnam Archive's collections.
Oral Histories
OH0602 - Frederick Pumroy
Fredrick Pumroy discusses his experiences as a Forward Air Controller, 23rd TASS, in Southeast Asia. Pumroy served in Vietnam and in Thailand, flying Heavy Hook and Prairie Fire missions. Pumroy also participated in the Son Tay Raid in November 1970.
OH0189 - Virginia Griffith
(USAF) Virginia Griffith served with the United States Air Force in South Vietnam from April 1972-March 1973. She served as NCOIC for the Airmen Manning Unit in the 277th Air Base Wing at Tan Son Nhut AB. She served in that capacity during the Easter Offensive of 1972. Interview conducted by Stephen Maxner.
Moving Images
1190VI1391 - Massive Air Strike over Water, Nha Trang Air Base (VNAF Armed Forces Day, May 1969) - May 1, 1969 [William McCall Collection]
Artifacts
Images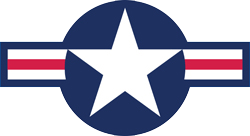 See Previous Exhibits: 2009