US Marine Corps Birthday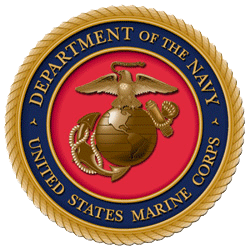 Happy Birthday
United States Marine Corps!!
On November 10th, 1775 the US Continental Congress created the Continental Marines to fight in the American Revolution, and today the Marines celebrate their 237th birthday. Congratulations!
The Vietnam Archive wishes to honor all Marines on their special day today. Here are a few Marine related items from our collection. Semper Fidelis.
Oral Histories
OH0334 - Andrew DeBona
(USMC) Andrew D. DeBona, originally from Johnstown, Pennsylvania served in the U.S. Marine Corps from 1955 until 1981 and retired a Lieutenant Colonel. Andy went to Vietnam in December 1966 and served as Battalion S-4 3/26 Marines and then CO of Mike Company, 3/26 Marines until September 1967. On his second tour from June 1971 until April 1972, he served as Senior Advisor, 7th Battalion, Vietnamese Marines, with which he fought in the 1972 Easter Offensive. Interview conducted by Richard B. Verrone, Ph.D.
(USMC) Jimmy M. Ray, originally from Dallas, Texas served in the U.S. Marine Corps from 1957 until 1960 and again from 1965 until 1983. Jim was sent to South Vietnam in August 1966 and served as Platoon Commander of 2nd Platoon, Company C, 1st Tank Battalion, 1st Marine Division, from September 1966 until February 1967 in and around the Da Nang/Marble Mountain area of operations. From March through September 1967, he served as the Civic Action Officer for the 1st Tank Battalion responsible for the hamlet of Then Phong Bac, located at the junction of Route 1 and the Song Cau Do River due south of Da Nang. Jim retired from the Marine Corps in 1983 as a Lieutenant Colonel. Interview conducted by Richard B. Verrone, Ph.D.
OH0443 - Richard E. Carey
Lt. Gen. Richard E. Carey (USMC, ret.) discusses his experiences during his career in the U.S. Marine Corps. Carey served during the Korean War, and during the Vietnam War where he directed the Marine Corps participation in the evacuation of Saigon in April 1975.
Moving Images
999VI3205 - Vietnam Center and Archive 2012 Guest Lecture Series - Brigadier General Tom Draude, USMC (Ret) - March 1, 2012v
General Draude discusses his experiences during the Vietnam war and how those experiences affected his life and worldview. He examines the question of women in the military, racial integration and gays in the military, 'hearts and minds' versus body count, the 'political jiu-jitsu' of the Tet Offensive, Vietnamization, the Cambodian Incursion of 1970, and his 'rules for leadership.'
Artifacts
Photographs
Vietnam Center & Sam Johnson Vietnam Archive