US Navy Birthday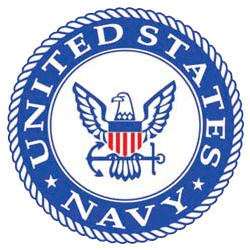 Happy Birthday
United States Navy!!
The United States Navy was created on October 13, 1775 during the American Revolution, and today the Navy celebrates its 235th birthday. In order to celebrate this wonderful occasion the Vietnam Archive would like to present a few Navy items from our collections.
Please enjoy the materials and help us to congratulate all of the Navy personnel past and present on their big day.
Oral Histories
OH0248 - Bill McCollum
(USN) Bill McCollum, originally from New York City, New York served in the U.S. Navy from 1967 until 1969. He went to Vietnam in August 1968 and served as an engineman aboard an Armored Troop Carrier (ATC) with Task Force 117, River Assault Division 111 near Dong Tham in the Mekong Delta. There he took part in Operation MARKET TIME and also witnessed the mining of the USS Westchester County on the night of November 1, 1968. In June 1969, Bill went to Da Nang and served as an engine repairman in Naval Support. He left Vietnam in July 1969.
OH0374 - Charles Julienne
(USN) Charles Julienne was born in Hayward CA in 1933. He enlisted in the Navy in 1952, completing Basic Training and the Navy's Dental Technician School in San Diego. He also trained at the Dental Prosthetic Technician School at San Diego and then served at the Dental Clinic, Camp Pendleton, and at the Marine Corps Base dental clinic at Barstow CA. In 1956 he entered the Naval Reserves, completed his undergraduate and dental degrees, and was commissioned in the Navy in 1963. As an active duty dental officer Charles was posted to Newfoundland and in 1965-67 to NAS Virginia Beach VA, where he worked to get A-6 squadron personnel 'dental ready' for service in Vietnam. In 1967 Charles was assigned to the USS Tutuila and deployed to Vietnam, first based at An Thoi and later at Vung Tau. He regularly participated in MEDCAPs programs with Vietnamese civilians. Charles remained with the US Navy until his retirement in 1988. Since 1990 he has been a faculty member at the Dental School, University of Southern California.
OH0362 - Edwin L. Oswald
(USN) Edwin L. ('Larry') Oswald was born in Savannah GA in 1945, and graduated from Benedictine High School there in 1963. Larry held a Navy ROTC scholarship at Rice University, and after graduating in 1967 he attended the Navy Supply Corps School at Athens GA. In March 1968 he was assigned to Naval Support Activity (NSA), Saigon, and then as Supply Officer on YRBM-16. He aided in the refitting of the craft in Sasebo, Japan, and accompanied it to its mooring near Chau Doc, where he remained until leaving Vietnam in February 1969. He was assigned to El Toro Naval Base CA, where he was on the security detail for Air Force One. He left the Navy in 1971 as a Lieutenant. In 1988 Larry went to the Soviet Union as part of a delegation of Vietnam veterans advising on the adjustment of Red Army veterans after the USSR's war in Afghanistan.
Moving Images
1625VI2016 - Isaac Esparza Collection
Footage taken by Isaac Esparza during his tour of duty in Vietnam. Tape begins with footage of Navy ships engaging in underway replenishment.
1429VI1681 - Stephen Watson Collection (Gamewardens of Vietnam Association)
From box: "Steve Pic of Rocket Boat (Destroy) Saigon Roll 1" Converted Mike boat that had six 5 inch rocket launchers. To operate, it was beached and "pointed" in the general direction. A few rounds were fired and a spotter helicopter made corrections and then all rockets were expended. The call sign was "Destroy" the tame [sic] was taken from one of the battleships. Saigon
Artifacts
Photographs
See Previous Exhibits: 2009