Vietnam Center and Archive Guest Lecture Series

The mission of The Vietnam Center and Sam Johnson Vietnam Archive Guest Lecture Series is to enrich the intellectual and cultural life of students, faculty, and the community at large by bringing distinguished individuals to campus for presentations on specific aspects of the Vietnam War, its lasting impact on American politics, society and culture, and on contemporary issues in Southeast Asia.
This series was made possible in 2011-2015 by a generous grant from the Helen Jones Foundation.
2014 Speakers
Rebekah Tolley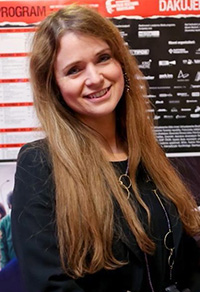 March 6th, 2014, 6:00PM
Location: International Cultural Center Auditorium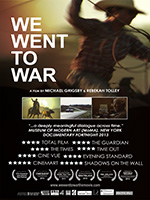 Rebekah Tolley is an award-winning independent film producer and director based in the United Kingdom. In her distinguished career, Tolley has produced works for major international television outlets, such as the BBC, and has worked alongside many important producers, directors, and cinematographers. Working with documentarian Michael Grigsby, Tolley produced the feature documentary We Went to War (2013) as a follow up to Grigsby's 1970 award-winning film, I was a Soldier, which focused on threeyoung Texans who were trying to adjust to life after their service in the Vietnam War. We Went to War catches up with the stories of those same veterans, and has opened to very positive critical reviews internationally.
Lecture Video
Karin Muller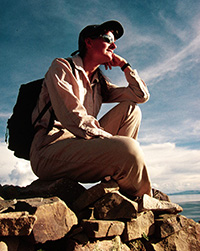 April 3rd, 2014, 7:00pm
Location: Lanier Auditorium, Texas Tech University
Karin Muller is a Swiss-born author, filmmaker, and adventurer. She is an expert lecturer on Japan for the National Geographic Society, has been featured on National Public Radio and Minnesota Public Radio's Marketplace, and her writing appears in National Geographic and Traveler magazines. Her work and travel have resulted in a number of documentaries and published works, and have taken her to Vietnam, Ecuador, Chile, Japan, and a host of other countries. Her first expedition took her to the Ho Chi Minh Trail in Vietnam, which enabled her to produce a PBS television special, Hitchhiking Vietnam, and a companion book by the same name.
Lecture Video
David Lamb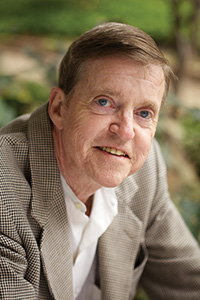 September 18th, 2014, 7:00pm
Location: Lanier Auditorium, Texas Tech University
David Lamb is a Pulitzer Prize-nominated journalist and author who covered numerous international conflicts, including the Vietnam War. He is the author of six books, including Vietnam Now: A Reporter Returns, and has been a Nieman Fellow at Harvard, a Pew Fellow, and writer-in-residence at the University of Southern California's School of Journalism.
In 1968, Lamb volunteered for an assignment in Vietnam as a battlefield reporter for UPI. He spent two years there, then returned in 1975 to cover the fall of Saigon for the Los Angeles Times. Two decades later, in 1997, The Times sent him back to Vietnam for four years, this time based in Hanoi, to run the paper's first peacetime Indochina bureau. "To discover that Vietnam is a country, not a war, was an extraordinarily rewarding and fascinating experience," he recalls.
Lecture Video
Gerald Coffey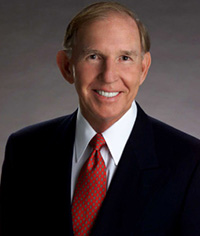 November 14th, 2014, 7:00pm
Location: Lanier Auditorium, Texas Tech University
Born in Modesto, California, Gerald "Jerry" Coffey joined the Navy in 1957 after graduating from UCLA with a Bachelor of Arts degree.
In February of 1966, while flying combat missions over North Vietnam, his RA5-C reconnaissance jet was downed by enemy fire. He parachuted safely but was captured immediately. For the next seven years he was held as a POW in the Communist prisons of North Vietnam. After his repatriation in February, 1973, Coffey returned to operational duties. He retired from active duty in the Navy after 28 years of service.
In his message of going beyond survival, Coffey draws not only from insights derived during his prison experience, but also from experiences since then: earning a Master's Degree in political science from Cal-Berkeley, studying at the prestigious National Defense University in Washington, D.C., Navy command and staff assignments, authoring books, writing a weekly political column, and his continuing interaction with hundreds of America's corporations and associations, military units, civic groups and schools as a professional speaker.
Lecture Video
Further Information
Guest Lecture Series and Video Links
Vietnam Center & Sam Johnson Vietnam Archive